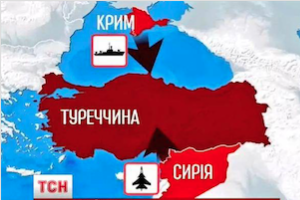 CACI Forum
Wednesday, March 23, 2016, from 5 to 7 p.m.
(reception at 5 p.m. with Georgian wine, followed by the main program at 5:30)
Russia's seizure of Crimea and Russia's ongoing military campaign in Syria have transformed the strategic landscape from the Eastern Mediterranean and Black Sea region to the Caspian area. Grave tensions between Russia and Turkey were mounting even before Putin and Erdogan launched into a florid and vituperative war of words, which continues unabated.
Our speakers will delve into the many levels of this confrontation, offer important perspectives on how it is affecting security and economic life in the Caucasus and Central Asia, and suggest where it all might lead.
A video recording of this event can be viewed on the SAIS Events channel on Youtube.
Speakers:
Eric Edelman, Roger Hertog Distinguished Practitioner-in-Residence at the Philip Merrill Center for Strategic Studies, SAIS
Avinoam Idan, Nonresident Senior Fellow, Central Asia-Caucasus Institute & Silk Road Studies Program
Vladislav Inozemtsev, Director and Founder, Center for Post-Industrial Studies, Moscow
Olga Oliker, Senior Adviser and Director, Russia and Eurasia Program, CSIS
Kurt Volker, Executive Director, McCain Institute, and former US Ambassador to NATO
Moderator: Svante Cornell, Director, Central Asia-Caucasus Institute
Location:
Rome Building Auditorium
SAIS - Johns Hopkins University
1619 Massachusetts Ave., NW
Washington, DC 20036
Click here to RSVP and register
Click here to sign up for CACI Forum mailing list