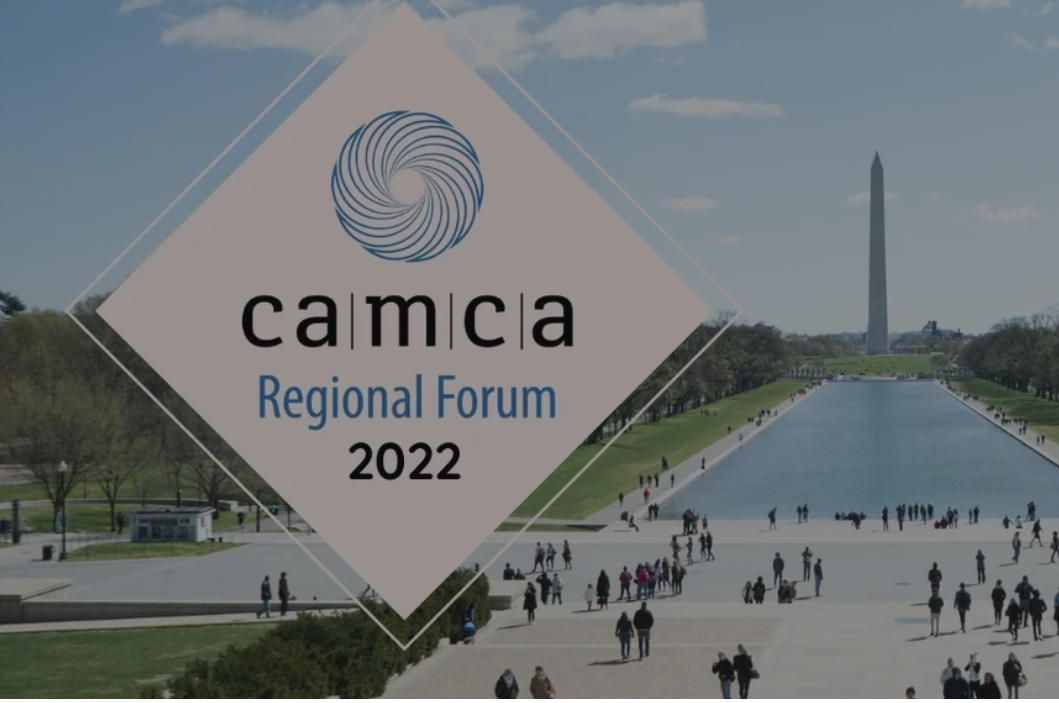 Join us June 15-16 for the 2022 CAMCA Regional Forum!
THEME: "New Geopolitics and Geoeconomics in CAMCA"

SESSION TOPICS
CAMCA Geopolitics after Ukraine: What's Desirable? What's Possible?
How to Deal with Echo-sanctions in CAMCA
Building Modern Skills in CAMCA Countries
Securing CAMCA's Digital Future in an Era of U.S.-China Geo-Tech Rivalry
Trade and Transport in CAMCA: Regional and Global Connectivity
What's Next in Afghanistan?
Prospects of Regional Financial Structures in CAMCA
Women Taking Power in CAMCA: Prospects and Barriers
Food Security and Building Agritech in CAMCA
Meet the New Entrepreneurs of CAMCA
Accelerating Regional Cooperation in Policy Analysis: A Roadmap
Investing in CAMCA: How to Seize Opportunities
Forum speakers represent a wide variety of sectors and expertise across the CAMCA region and beyond...

Below is a sample of the international and U.S.-based organizations and businesses that confirmed speakers represent. Panelists include CEOs, Directors and more of the following institutions:
Central Asia-Caucasus Institute
American University of Afghanistan
National Development Agency of Mongolia
Chemonics International Inc.
Cintana Education
Education Committee of the Georgian Parliament
Special Inspector General for Afghanistan Reconstruction
UNDP Kyrgyzstan
Hudson Institute
Batumi Multimodal Terminal
Free Democrats Party of Georgia
T-Cell Tajikistan
White & Case LLP
CJSC Bank of Asia
Center for International Private Enterprise (CIPE)
Center for Strategic and International Studies
Avesta Investment Group
Atlantic Council
Alif Capital
And many more...
About the CAMCA Regional Forum
The CAMCA (Central Asia-Mongolia-Caucasus-Afghanistan) Regional Forum is a non-political and non-partisan Forum established to promote region-wide discussions on means of advancing economic growth and development in Greater Central Asia (Afghanistan, Armenia, Azerbaijan, Georgia, Kazakhstan, Kyrgyzstan, Mongolia, Tajikistan, Turkmenistan and Uzbekistan). It promotes this goal by fostering dialogue and interaction among rising young leaders from all sectors in the 10 countries of the region, as well as with international leaders and stakeholders. Learn more at camcaforum.org.