By Dr. Frederick Starr
May 8, 2023
U.S. Policy in Central Asia through Central Asian Eyes
"Today both the countries of Central Asia and the U.S. itself face unprecedented challenges at the global and national levels... It is important for Washington to know how its positions and actions are perceived by the which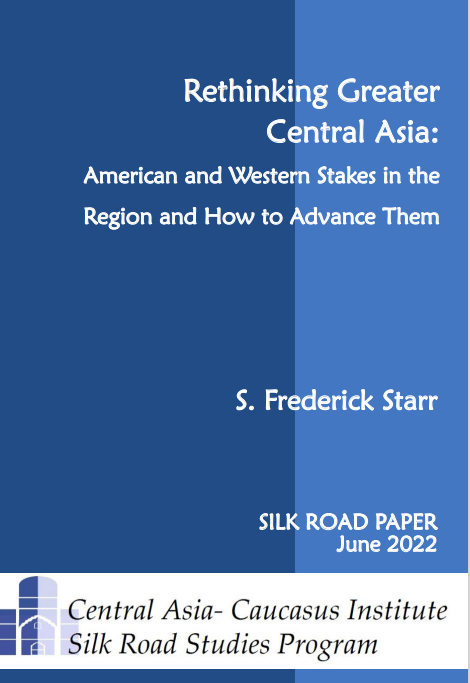 they are directed. Official statements by Central Asian governments and on-the-record comments by their officials touch on this question but cannot answer it, for they often gloss over the officials' real concerns or present them in such watered-down generalities as to render them unrecognizable. In an effort to gain a better understanding of how Central Asian governments perceive American policies we have therefore turned to the Central Asians themselves, including senior officials, diplomats, business people, local policy experts, journalists, and leaders of civil society organizations. In all, we have conducted some fifty interviews. All our subjects spoke on the condition of strict anonymity and "not for attribution.
We have been impressed not only with the candor of our interviewees but also the positive spirit in which they made their comments... Even those most critical of American positions saw the possibility of positive change and looked forward to improved and deepened relations with America in days to come. And all acknowledged that the need for change is on both sides, theirs as well as ours."
Click here to read the full article (PDF)
S. Frederick Starr, Ph.D., is the founding chairman of the Central Asia- Caucasus Institute & Silk Road Studies Program Joint Center, and a Distinguished Fellow at the American Foreign Policy Council.