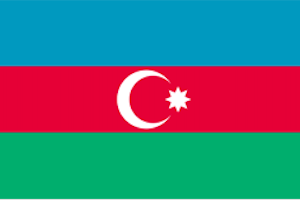 CACI FORUM
Tuesday, 22 November 2016, from 12 to 2 p.m.
Since its emergence as a nation in the early twentieth century, Azerbaijan's state and society have both remained remarkably faithful to secular governance and a civic national conception. In recent years, the government has doubled down on these concepts, among other by designating 2016 the year of multiculturalism. But what do these terms mean in practice? What are the policies developed by the Azerbaijani government, and what reactions have emerged in society? How does Azerbaijan compare to countries in its neighborhood, and what are the implications for the West?


Speakers:
Svante E. Cornell, Director, Central Asia-Caucasus Institute

Moderator: Mamuka Tsereteli, Research Director, Central Asia-Caucasus Institute
This event may now be viewed on the SAIS Events channel on YouTube.
Location:
Rome Building Auditorium
SAIS - Johns Hopkins University
1619 Massachusetts Ave., NW
Washington, DC 20036
Click here to sign up for CACI Forum mailing list